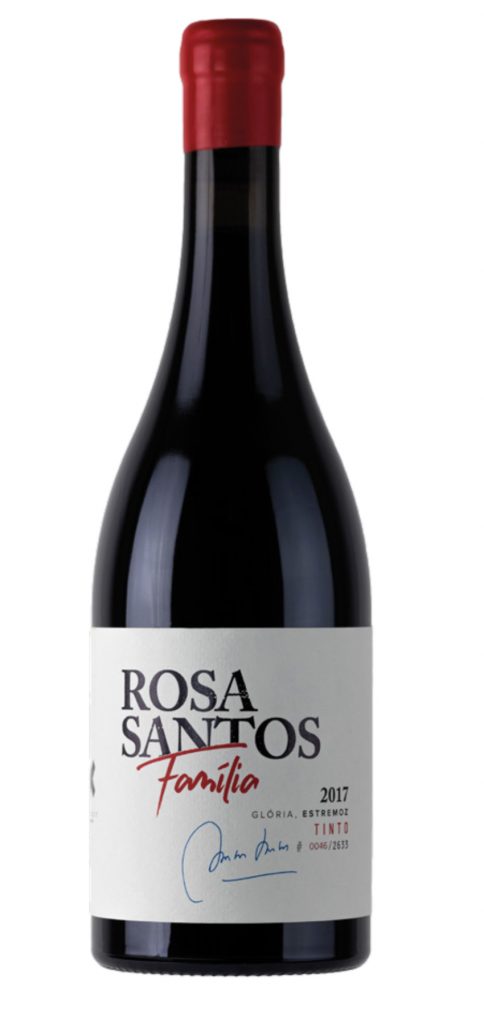 Displaced to Estremoz, and cherished by a wine tradition with four centuries of history, we intend with this wine to honour the memory of all the patriarchs of our family
PRODUCTION: 2.633 Bottles
WINEMAKERS: Frederico, Jorge, Vasco e Alexandre
WINEMAKING: Fermented in open barrels of 225L, foot-treading 2 hours, 15 days post-fermentative maceration and 24 months aging in new French oak barrels.
BOTTLING: March 2021. Unfiltered
AVAILABILITY: May 2021
ALCOHOL CONTENT: 15,5% by vol.
TOTAL ACIDITY: 6,0 g/L
pH: 3,62
MATURITY POTENTIAL: 15 years
ORIGINAL VINEYARD 
SITE: 8º47′.39.37"N \ 7º33'9.89"W
ALTITUDE: 352 meters 
SOLAR EXPOSURE: East-west (South Facing Slope With Vine Lines)
VINEYARD AGE: 11 years 
YIELD: 4 Ton/ha 
GRAPE VARIETIES: Syrah, Touriga Nacional, Aragonez and Alicante Bouschet.
SOIL: Skeletal, lithosols, with large outcrops of schist. Low fertility and low water retention capacity.
Pris: 700 kr. for 2 fl.